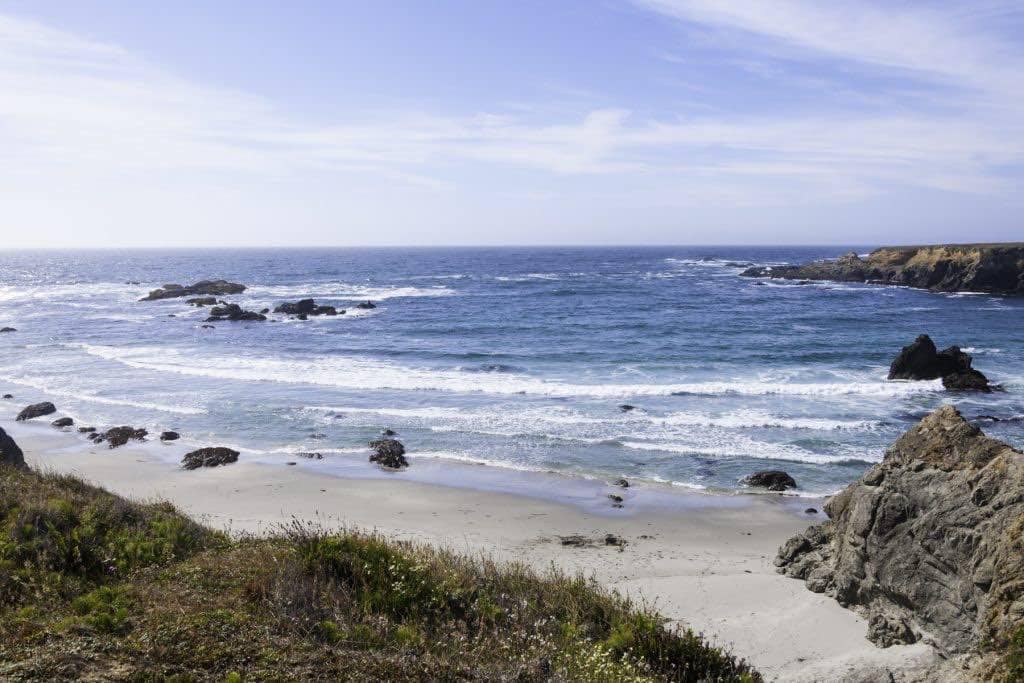 Best Sightseeing in Mendocino
Renowned worldwide for its scenic beauty as well as for its well-preserved 19th-century historical landmarks, Mendocino offers great sightseeing opportunities. You can hike the headland trails while gazing at the waves crashing upon the beach, go beachcombing, visit local history museums, and browse art galleries filled with a plethora of art works.
Address: 45035 Main Street, Mendocino, CA 95460
Dating to 1854 and listed on the National Historic Register, it's located in the Mendocino Headlands State Park.
It serves as the official visitor center for Mendocino, with brochures, gift shop, and friendly, knowledgeable local volunteers to answer your questions.
View a diorama showing 1890s Mendocino, art works by Emmy Lou Packard, and artifacts used by Native Americans and loggers in the 1800s. Additional displays change, according to the season.
Contact: +1 707-937-5397
Address: 45035 Main Street, Mendocino, CA 95460
Surrounding the town of Mendocino with a 347-acre green belt, this state park is located between Highway 1 and the Pacific Ocean, offering gorgeous cliffside views as well as paths down to the driftwood-strewn beaches.
Activities: boating, fishing, hiking, horseback riding, walking
Contact: +1 707-937-5397
Address: 45160 Albion Street, Mendocino, CA 95460
Dating from 1883 (or, possibly, even 1854, prior to written records that have survived), the temple was restored in October 2001.
Recognized as a California Registered Historic Landmark, it's the oldest Chinese house of worship in continuous use in the state of California. It's also the only one left in existence on the northern California Coast.
It's dedicated to the Chinese god of war, which is a Taoist symbol of loyalty and integrity, and has been preserved by four generations of the founder's descendants.
Evidence of the once-flourishing Chinese community of 19th-century Mendocino, the temple's mission is to teach diversity and celebrate community.
Contact: Lorraine Hee-Chorley to arrange a visit of the inside of the temple – tours are offered by appointment
---
Have you visited any of these places in Mendocino recently? Or want to suggest adding one that's not yet on our list? Feel free to comment below and don't forget to book your stay with us.