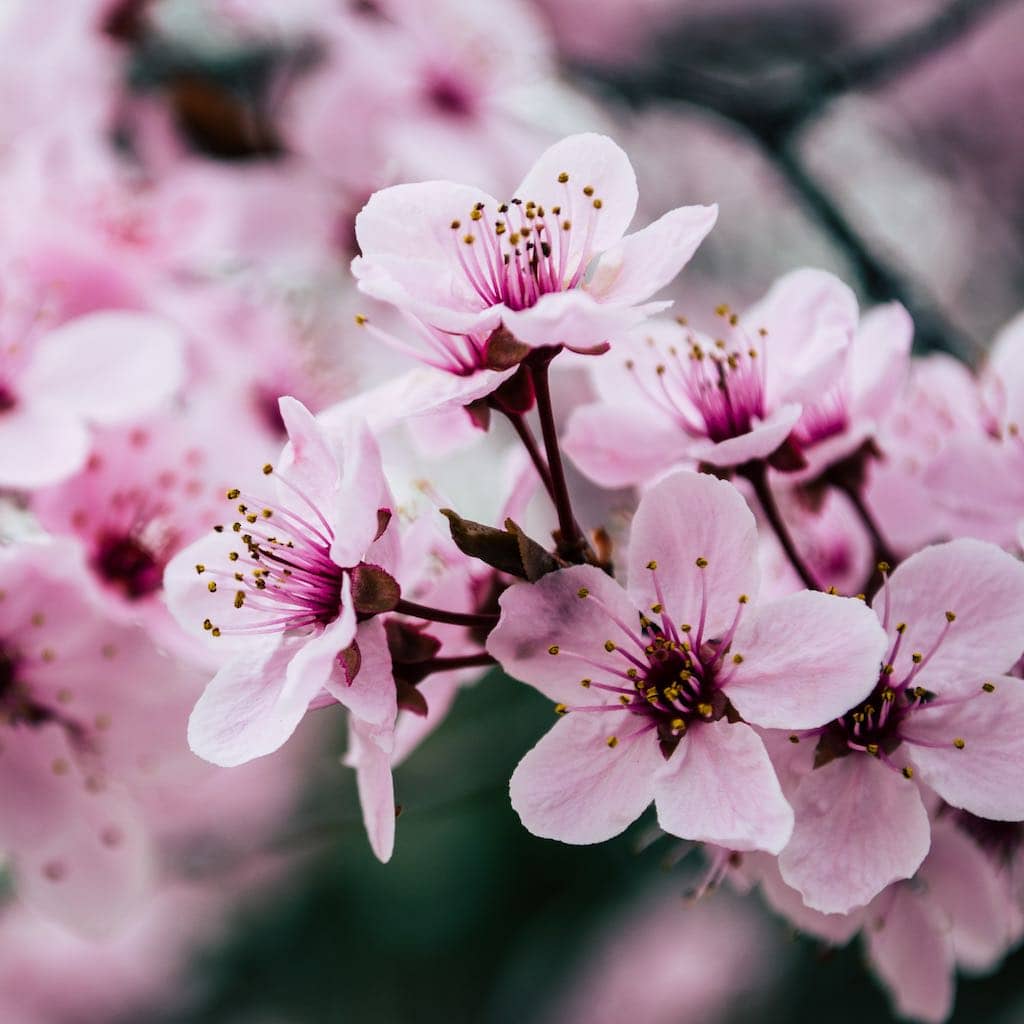 May 2021 Mendocino Coast Events
Take a look at our list of May 2021 Mendocino Coast events. Many local restaurants now offer some inside dining along with outdoor patio dining and take-out, adhering to California State and Mendocino County Health orders for cleaning and disinfecting surfaces, COVID-19 mask-wearing, and social distancing. You'll encounter both sunny days and fog in this part of the scenic northern California Coast. Don't forget to dress in layers as you explore this beautiful area.
All May
Connected – The Partners Online Gallery is hosting Connected: Partners with Invitees, an exhibit of images and back-stories of the connections between our 12 partners and their invitees. Some live next door while others are separated by an ocean. Included are family members, longtime and recent friends, and colleagues. The gallery is open 24 hours every day.
Fearless: The Adventurous Heart of Dorr Bothwell – Risk and Reward in the 20th Century – The Mendocino Art Center presents an online fundraising exhibition of art works inspired by the woldwide travel adventures of Mendocino heritage artist Dorr Bothwell. For this limited time, all Bothwell art works in this art show is priced 10% off, with all of the proceeds benefiting the Mendocino Art Center.
Nature education programs – Plan your whale-watching excursion with the education programs available online from the Mendocino Area Parks Association (MendoParks). Activity kids available for kids, tweens, and teens as well as adults. Each kit includes educational activities, health and wellness tips, park activity key, and games.
Public library – Grab-and-go browsing at the Fort Bragg Library. A limited number of public computers will be available (with social distancing, first-come, first-served). Secure masks and social distancing required for all visitors. One 45-minute session per day, per patron allowed. Open Monday-Friday 1-5 PM. More info.: fortbragglibrary.org.
WHERE: 499 Laurel Street, Fort Bragg, CA 95437
TEL: 707-964-2020
Saturdays and Sundays in May – 11 AM – 3 PM
Kelley House Museum – Drop by to say hi, enjoy the gardens at the Kelley House Museum, and learn about this 160-year-old house and the family who lived here. More info.: kelleyhousemuseum.org.
WHERE: 45007 Albion Street, Mendocino, CA 95460
TEL: 707/937-5791
Kelley House walking tours – Learn about the 160-year-old Kelley House and the family who lived there, walk through the gardens, and interesting details about the people, well-preserved historic architecture, and community spirit of Mendocino. To book one of the Mendocino Historical District Tours, led by Kelley House docents, you'll need to make an advance reservation by emailing tours@kelleyhousemuseum.org.
Saturday, May 1, 2021
11 AM – Rhododendron sale – In lieu of the annual Rhododendron Show being cancelled for the second year in a row due to the COVID-19 pandemic, the Noyo Chapter of the American Rhododendron Society is hosting a rhododendron sale in downtown Fort Bragg, California. Add color and dimension to your gardens and landscape and choose among 116 rhododendron varieties. The event is free, and Rhododendron Society members will be on hand to answer questions. Cash, checks, and credit cards accepted. Come early for the best selection.
WHERE: Corner of Main and Oak Streets, Fort Bragg, CA 95437
10 AM – 4 PM – Dog park rummage sale – Shop at the huge pop-up rummage sale held by the Coastal Dog Parks in Mendocino and Fort Bragg, which will benefit the Beautification Project in Fort Bragg, California. You'll find lots of furniture, books, clothes, kitchenware, games, art, tools, and so much more. The sales goal is $10,000. Visa and Mastercard accepted on purchases over $100.
WHERE: CV Starr Community Center Parking Lot, 300 South Lincoln, Fort Bragg, CA 95437
Thursday, May 6, 2021 – 7-8 PM
Read your original poetry at the Fort Bragg Library's Poetry Open Mic, share other authors' work, or listen and offer moral support. Hosted by the Fort Bragg Library the first Thursday of the month. Join the Zoom meeting.
By Sunday, May 9, 2021
In lieu of a traditional rhododendron show, the Mendocino Coast Botanical Gardens is hosting the 2021 Rhodo Photo Show competition to highlight this season's best rhodie specimens. Entry deadline is Sunday, May 9, 2021. For more info., visit the Rhodo Show page on the Botanical Gardens' website.
Saturday, May 9, 2021 – 9 AM – 4 PM
Get some goodies at the rummage sale held by the Mendocino Coast Gem and Mineral Society and see some of its history and a bunch of great rocks. One of the oldest nonprofits on the Mendocino Coast, the Gem and Mineral Society is raising money to repair its failing club house. COVID policy in place.
WHERE: 17300 Franklin Road, Fort Bragg, CA 95437
Thursday, May 14-16, 2021
Celebrate Pinot Noir wine and Anderson Valley Pinot Month with a special Pinot passport for seated tastings, library tastings, gourmet food pairings, and games. For more info. and tickets, visit Pinot Weekend.
Saturday, May 15, 2021 – 11 AM – 2 PM
Browse the Fort Bragg Garden Club's annual plant sale and pop-up boutique with items for your home. All proceeds benefit the Club's Scholarship/Intern Fund. More info.: fbgardenclub.com.
WHERE: Amerigas parking lot, 300 South Main Street, Fort Bragg, CA 95437 (between Madrone and Oak)
Sunday, May 16, 2021 – 12-2 PM
Join fellow bee lovers, nature lovers, and food lovers at the 4th annual World Bee Day in Mendocino's new Rotary Park. Acknowledge bees for the essential work they do for our biodiversity and local food security as we open our Pollinator Sanctuary in partnership with Thanksgiving Coffee Company, the Bee Bold Alliance, and Rotary Park of Mendocino. This is the first of many events to come as part of our commitment to world renewal. Bring a watering can to help water the newly planted pollinator plants and a blanket to sit on the lawn. More info.: Bee Bold Alliance.
WHERE: Mendocino Rotary Park, Corner of Main and Lansing Streets, Mendocino, CA 95460
TEL: 707/357-1419
Sunday, May 16, 2021 – 4-6 PM
Participate in a community potluck and enjoy good company along with a good meal while following masking and social distance guidelines. Bring your favorite dish to share and put it in the kitchen, where it be will added to the serving line. Community center volunteers will serve food in the serving line – just line up. You may want to bring a blanket to sit on. Children welcome.
Note: You may remove your masks for eating, drinking, and outside if you've been vaccinated and are able to socially distance, as per current CDC, California state, and Mendocino County guidelines. Please stay home if you're experiencing symptoms or have been in contact with a COVID-positive person. More info.: casparcommons.org.
WHERE: Back lawn area, Caspar Community Center, 15051 Caspar Road, Caspar, CA 95420
Tuesday, May 18, 2021 – 1-2:15 PM
Join the free online forum on managing anxiety during the pandemic hosted by the Redwood Coast Senior Center. Clinical psychologist and dharma teacher Crystal Johnson, psychotherapist and yoga teacher Carolina Robb, and certified hypnotherapist Linda Schneider will offer counsel and specific techniques to assist in managing anxiety. To get the link for the Zoom meeting, email eldercare@rcscenter.org.
Thursday, May 20, 2021 – 7 PM
Watch or participate in the Third Thursday Poetry reading via Zoom, featuring Vallejo poet D.L. Lang, with open mic to follow. Third Thursday Poetry Zoom is made possible by the Arena Theater and continues to be supported by Poets & Writers. To register, email blake@snakelyone.com.
By Friday, May 21, 2021
If you admire a beautiful Fort Bragg yard that can be seen from the sidewalk, nominate it for the Fort Bragg Garden Club's 12th annual Sidewalk Gardens to Bragg About. Teams of judges from the Club will check out nominated yards May 24-30. Winners receive gift certificates from local nurseries. Email the address by May 21 to info@fbgardenclub.com or call to leave a message or text 707/397-5824. More info.: fbgardenclub.com.
Friday, May 21, 2021
Get a gourmet dinner curated by some of Mendocino Coast's finest local restaurants and caterers at the annual Spring Fling Fundraiser held by the Montessori del Mar Community School. The 4-course drive-by dinner features your choice of beef short ribs or vegan mushroom pie. You may also want to support the only Montessori school on the Coast by getting raffle tickets for a chance to win one of 4 mini vacations. More info.: montessoridelmar.org/springfling.
Saturday, May 22, 2021 – 9 AM – 12 PM
Participate in the Growing Our Food Future: a Mendocino County Virtual Local Food Summit on Zoom. Discuss ways in which we can strengthen our local food supply and farmers so that we can provide healthy, local food to more residents, especially in times of crisis. If interested, register (Google form).
Sunday, May 23, 20211 – 11 AM – 1 PM
Go on a two-hour wildflower exploration walk at Navarro Point with naturalist and Mendocino Land Trust employee "Ranger Amy." She'll share her love of plants with you as you look out for "nature mysteries" in addition to wildflowers. Dress for the weather and bring a sense of adventure, drinking water, and lunch or some trail snacks. The full adventure will probably last about two hours, but you may come and go as you please. Please wear a mask when required. Well-supervised children and leashed dogs welcome, but stay away from steep bluffs. Confirm your attendance on the walk with an email to amy@mendocinolandtrust.org.
WHERE: Navarro Point Preserve, Highway 1, Albion, CA 95410
Thursday, May 27, 2021 – 6:30 PM
Attend the Wildfire Preparedness and Prevention Town Hall forum presented by California State Senator Mike McGuire, North Coast CalFire Chiefs, and Michael Wara, Director of the Climate and Energy Policy Institute at Stanford University. Topics discussed include resources being deployed this year to protect communities from wildfires, how you and your family can prepare for wildfire season, and what we can all expect in the coming years due to wildfires and climate change. Watch live or listen by phone at 1-669-900-6833 (enter webinar ID: 998 5730 1244). RSVP and ask a question of town hall presenters.
Saturday, May 29, 2021 – 10 AM – 3 PM
Shop at the Kelley House Museum book sale for books about history, travel, how-to, gardening, and more. Great prices and a table of extra special aged extravagant books. More info.: kelleyhousemuseum.org.
WHERE: Kelley House Museum, 45007 Albion Street, Mendocino, CA 95460
TEL: 707/937-5854
---
Are you planning to participate in any of the May 2021 Mendocino Coast events? Or want to suggest one that's not yet on our list? Feel free to comment below and don't forget to book your stay with us.