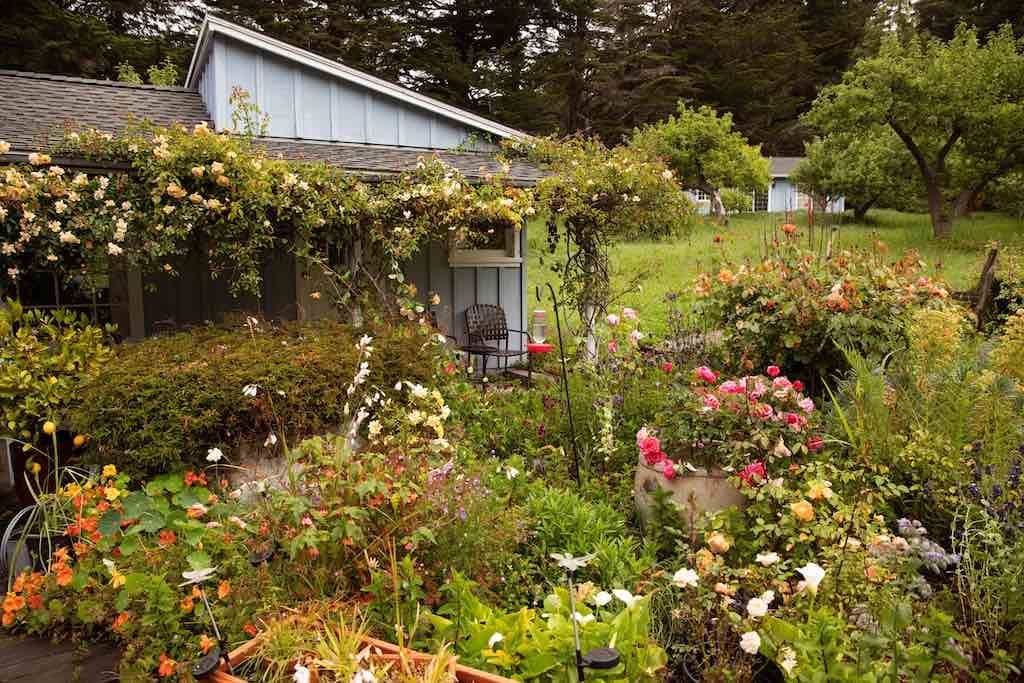 Visit the Spectacular Beauty of the Mendocino Coast
Hummingbird Haven is the perfect place to relax and enjoy all that the Mendocino Coast has to offer. Preserved as a historic landmark, the town of Mendocino is a magnet for artists, hikers, surfers, and lovers of anything wild and untamed with its dramatic ocean-bluff setting overlooking a sparklingly blue ocean.
Whether you prefer to sightsee, hike, surf, or commune with nature, you can spend your time here as you please. At Hummingbird Haven, you'll be able to luxuriate in its comfortable interior and relax in the flower-bedecked garden and lush meadow outside. Book your stay with us and let yourself unwind.
About Hummingbird Haven Bed & Breakfast
Hummingbird Haven offers you a serene and comfortable two-room suite with a private garden entrance, queen-sized bed with a super-comfortable flobed mattress, private bathroom, and a bountiful range of amenities.
You'll be able to gaze upon the lush-green meadow outside your windows. Or you might meander through the heritage apple tree orchard. The relaxing ambience is sure to encourage your creative spirit to flourish.
A colorful array of tiny hummingbirds will entertain you as they flit to and from the hummingbird feeders in the garden. You'll also enjoy seeing butterflies, ravens, the occasional fox, and blue heron, not to mention a multitude of bees.

Private Garden Entrance

Level 2 EV Charger

Breakfast and Kitchenette

Complimentary Wifi
Private Garden Entrance
Level 2 EV Charger
Breakfast and Kitchenette
Complimentary Wifi
Choose your breakfast – from coffee, tea, and cocoa (available throughout the day) to freshly made granola and locally baked multigrain bread to organic juice and yogurt. You can also request a menu that includes vegan or gluten-free selections. Your breakfast selections will be waiting in your suite upon your arrival. Enjoy your breakfast on your own schedule inside in complete privacy, in the light-filled sunroom, or outside on the deck.
Hummingbird Haven B&B Reviews
"Our stay at Margaret's place was great, everything was perfect, communication, local tips, hospitality, cleanness, thoughtful touches, always making sure we did not need anything. The place is perfect for a couple traveling, full guest suite, with everything you could need, in a really nice environment and intimacy. I would definitely recommend and plan to come back during the spring to see Margaret's garden and the botanical gardens with flowers blooming."
"Our second stay at the Hummingbird Haven was just as magical as the first! We absolutely adore every moment spent in this wonderful space and the incredible woman who runs it. This will always be our first choice when it comes to a Mendocino getaway. Already looking forward to next time!"
"What a lovely, restful and beautiful place – a Mendocino version of an English country garden. So close to town and yet away. It is indeed a haven for hummingbirds as well as humans. I hope to return often. Thank you, Margaret, for being such a warm, welcoming host."
"Margaret's Hummingbird Haven was by far the best Airbnb [in which] I've stayed. The suite is beautiful, clean, with everything provided including a custom-prepared breakfast. Margaret is the most thoughtful person I've met. We were pampered with comfort, quality, and beauty throughout our stay."
"I have stayed at AirB locations around the world. Many of them are pretty – Margaret's is stunning. A short ride up the hill from the heritage seaside town of Mendocino, the garden setting and surrounding trees are a sanctuary. Margaret is a wonderful host, providing lovely treats from the organic market she manages. We look forward to going back."
"Margaret's place is just as described. This is our second time staying with her, so obviously we enjoy it. Margaret thinks of everything and works hard to make a guest's stay as comfortable and rewarding as possible. She tailored her amenities to fit our requests for both special dietary needs and mountain biking routes. She's just across Highway 1 from Mendocino itself, on a quiet side road with spectacular plants and wildlife to watch-even in December."
"Margaret's place is right next to the main town part of Mendocino so it was very convenient as a central location. At the same time, it was secluded enough so you felt like you were in the middle of the woods. Her garden was so beautiful and she was such a great welcoming host. Of our 4 visits to Mendocino, our stay at Margaret's was the best experience for us."
For many years (1977 to 2000), as owner, I cooked and baked at my Mendocino restaurant, cafe beaujolais, where locals as well as tourists enjoyed breakfast, lunch, and dinner. Breakfast, my favorite meal, featured both homey favorites and distinctive specialties. I've included recipes from all three meals in the two cookbooks I've written, cafe beaujolais and morning food.
From 1996 to 2000, while still owner of Cafe Beajolais, I helped transform a twelfth-century Austrian castle into a bed-and-breakfast, and then ran the day-to-day operations. It was there that I realized how much I enjoyed more personal contact with guests than I had while working in a kitchen. At Hummingbird Haven, I've interwoven both interests in a beautiful setting—the tree-lined, flower-filled property I've been lucky to call home for over 30 years.
About Margaret Fox, Your B&B Host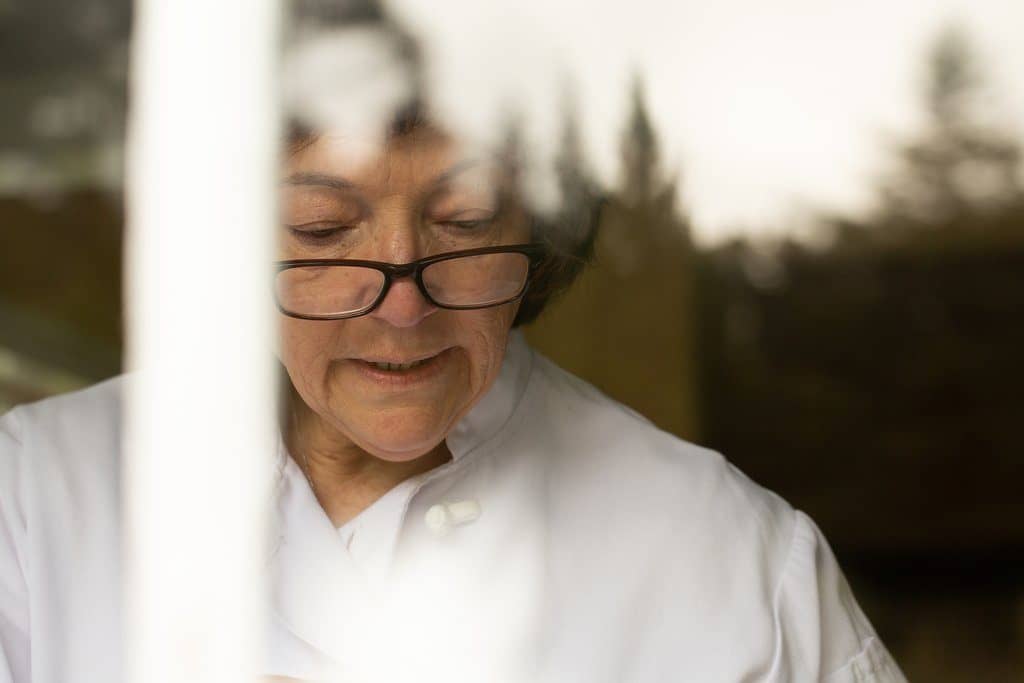 Location on the Mendocino Coast
Hummingbird Haven B&B is located in Mendocino, on the northern California coast, on a tree-lined road in a quiet residential neighborhood. Sitting just beyond the first fog line, it's often sunny here when it's foggy downtown.
1.0 mile from downtown Mendocino
10.7 miles from Fort Bragg, California