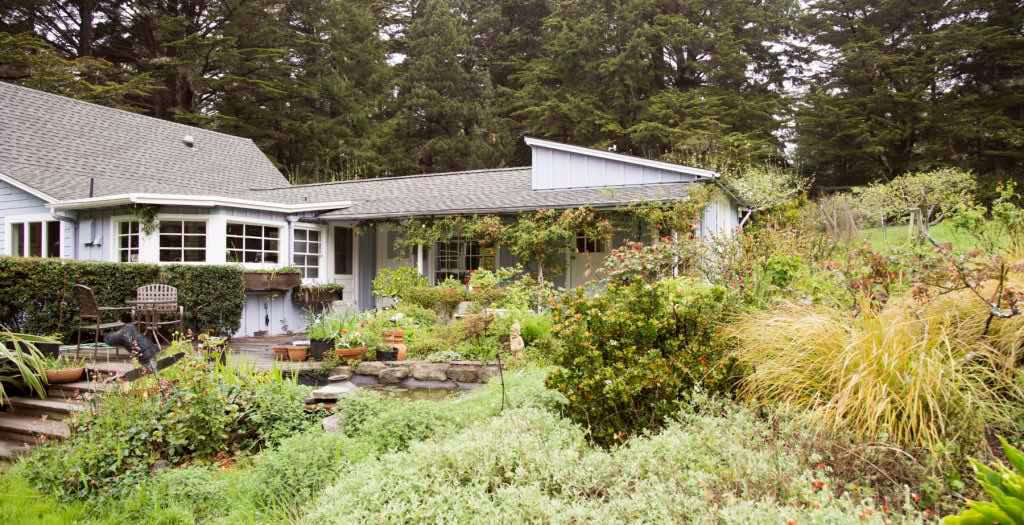 Offering a serene refuge from the hustle and bustle of modern life, Hummingbird Haven of Mendocino is a bed-and-breakfast in Mendocino, California, comprised of a comfortable two-room suite with its own private garden entrance. Guests can luxuriate in a queen-sized bed with a supremely comfortable FloBed mattress and indulge their senses in an amenity-filled private bathroom.
Serene Bed-and-Breakfast
Our home-like bed-and-breakfast looks out on three acres of a sweeping meadow and a heritage apple orchard. Hummingbird feeders punctuate the Hummingbird Haven landscape and bring an entertaining array of these tiny, delightful birds. They're joined by other wildlife visitors such as blue herons, ravens, an occasional fox, and colorful butterflies.
Owner Margaret Fox
For many years Margaret owned Café Beaujolais in Mendocino and cooked as well as baked breakfast, lunch, and dinner for locals and tourists. Breakfast, her favorite meal, featured both homey favorites and distinctive specialties. She included recipes from all three meals in the two cookbooks she's written, Cafe Beaujolais and Morning Food.
Previously, Margaret ran a B&B she helped create in a 12th-century Austrian castle from 1996 to 2000. There, she realized how much she enjoyed a greater degree of personal contact with guests than working in a kitchen allowed.
At Hummingbird Haven, she has interwoven her passion for making guests feel comfortable and her passion for cooking and baking into her special setting–the tree-lined, flower-filled property she feels lucky to call home for over 30 years.
Come as Our Honored Guest
Ready to book your stay? If you'd like more information, please don't hesitate to contact us.