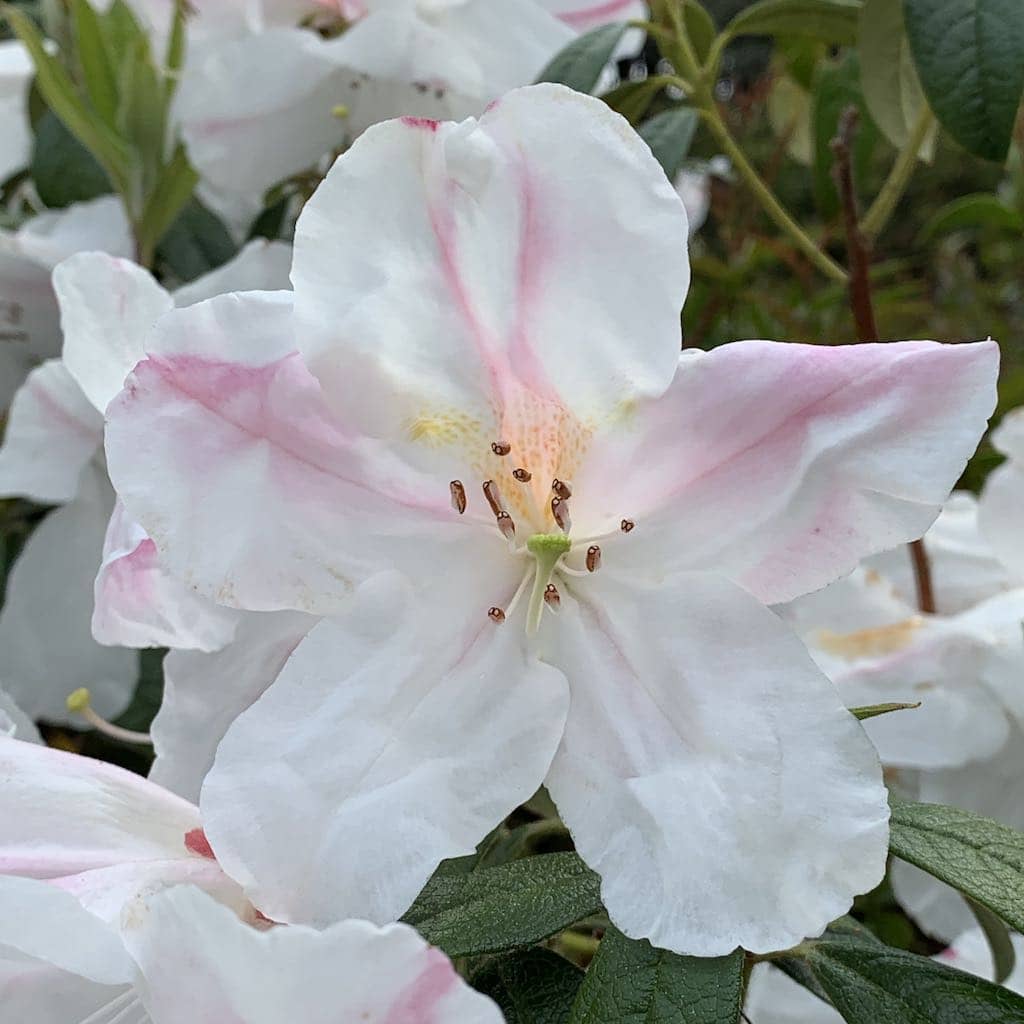 June 2021 Mendocino Coast Events
Take a look at the June 2021 Mendocino Coast events you'll be able to enjoy when you visit here. Many local restaurants offer inside dining as well as take-out while others offer only outdoor patio dining and take-out, adhering to California State and Mendocino County Health orders for cleaning and disinfecting surfaces, COVID-19 mask-wearing, and social distancing. You'll experience both sunny and foggy days in this part of the scenic northern California Coast. Be sure to dress in layers as you explore this beautiful area.
All June
Alternate Reality – Art Explorers artists have created new, unique projects for their June show, featuring two new and entirely alternate art mediums from previous works of art. Open Tuesday through Saturday 9 AM – 3 PM, Sundays 11 AM – 2 PM.
WHERE: 333 North Franklin Street, Fort Bragg, CA 95437
Connected – The Partners Online Gallery is hosting Connected: Partners with Invitees, an exhibit of images and back-stories of the connections between our 12 partners and their invitees. Some live next door while others are separated by an ocean. Included are family members, longtime and recent friends, and colleagues. The gallery is open 24 hours every day. (Note: The gallery will open soon in the Mendocino Beacon building on Ukiah Street, in Mendocino; you can visit online until then.)
Fearless: The Adventurous Heart of Dorr Bothwell – Risk and Reward in the 20th Century – The Mendocino Art Center presents an online fundraising exhibition of art works inspired by the woldwide travel adventures of Mendocino heritage artist Dorr Bothwell. For this limited time, all Bothwell art works in this art show is priced 10% off, with all of the proceeds benefiting the Mendocino Art Center.
Nature education programs – Plan your whale-watching excursion with the education programs available online from the Mendocino Area Parks Association (MendoParks). Activity kids available for kids, tweens, and teens as well as adults. Each kit includes educational activities, health and wellness tips, park activity key, and games.
Public library – Grab-and-go browsing at the Fort Bragg Library. A limited number of public computers will be available (with social distancing, first-come, first-served). Secure masks and social distancing required for all visitors. One 45-minute session per day, per patron allowed. Open Monday-Friday 1-5 PM. More info.: fortbragglibrary.org.
WHERE: 499 Laurel Street, Fort Bragg, CA 95437
TEL: 707/964-2020
Fridays in June – 8:30-9 AM
Exercise class – Join a free, half-hour exercise class that uses the Eat Smart, Live Strong curriculum for seniors. People from any age group are welcome to join the class via computer or phone. To preregister, email Petra at petra@wholeplantfoods.info or call 707/397-5575. Free.
WHERE: On Zoom
Saturdays and Sundays in June
Kelley House Museum – Drop by to say hi, enjoy the gardens at the Kelley House Museum, and learn about this 160-year-old house and the family who lived here. Saturdays and Sundays 1-3 PM. More info.: kelleyhousemuseum.org.
WHERE: 45007 Albion Street, Mendocino, CA 95460
TEL: 707/937-5791
Kelley House walking tours – Learn about the 160-year-old Kelley House and the family who lived there, walk through the gardens, and interesting details about the people, well-preserved historic architecture, and community spirit of Mendocino. To book one of the Mendocino Historical District Tours, led by Kelley House docents, you'll need to make an advance reservation by emailing tours@kelleyhousemuseum.org.
Temple of Kwan Tai Docent Tour and Scavenger Hunt – Visit the restored and rededicated Taoist Temple of Kwan Tai, California Historical Landmark #927, for living evidence of Mendocino's 19th-century Chinese community. Kids will enjoy a free scavenger hunt as a reward after they listen to the docent tour. May – October 31, 2021. Saturdays 12-3 PM, Sundays 11 AM – 2 PM. Free. More info.: kwantaibod@gmail.org.
WHERE: Temple of Kwan Tai, 45160 Albion Street, Albion, CA 95460
TEL: 925/452-6180
Thursday, June 3, 2021 – 7-8 PM
Read your original poetry at the Fort Bragg Library's Poetry Open Mic, share other authors' work, or listen and offer moral support. Hosted by the Fort Bragg Library the first Thursday of the month. Join the Zoom meeting.
Thursday, June 17, 2021 – 7 PM
Watch or participate in the Third Thursday Poetry reading via Zoom, featuring Vallejo poet D.L. Lang, with open mic to follow. Third Thursday Poetry Zoom is made possible by the Arena Theater and continues to be supported by Poets & Writers. To register, email blake@snakelyone.com.
Saturday, June 19, 2021 – 12-2 PM
10 AM – 2 PM: Classic Car Show – Admire beautifully maintained vehicles in the 15th Annual Classic Car Show in downtown Fort Bragg, organized by the Nor Coast Rodders Car Club. COVID-related changes apply.A portion of proceeds from the car show will be donated to the Mendocino Coast Children's Fund. More info.: ncrodders@outlook.com.
WHERE: Laurel Street and Franklin Street, Fort Bragg, CA 95437
12-2 PM: Writing Workshop – The Mendocino Coast Writers' Conference presents "In Praise of Terrible Ideas: Revision Strategies for Prose," taught by Rachel Yoder. Workshop attendees will look at the revision process and how to deploy what may seem like terrible ideas to their advantage among other revision strategies. They'll review authors' creative processes, examining first and final drafts, changes they made, and their thinking behind the process as well as line editing basics. Participants should have a completed short story draft in hand to use during exercises. Cost: $20.
WHERE: On Zoom
1-4 PM: Caspar Beach Summer Concert Series – Listen to music by the Caspar Kings at the garden stage of the Caspar Beach RV Park, next to Caspar Beach. Bring your lawn chairs and coolers for a pleasant afternoon. Free.
WHERE: Caspar Beach RV Park, 14441 Point Cabrillo Drive, Mendocino, CA 95460
9 PM: Outdoor Movie Night – Wear your best pirate attire and watch the movie "Time Crafters: The Treasure of Pirate Cove" under the stars. This movie was filmed in Mendocino, and you're sure to see familiar faces and places. Bring a blanket or chairs. Advanced tickets required. Current COVID protocols will be observed. All proceeds benefit the Community Center of Mendocino's youth programs. RSVP at CCM Movie in the Park.
WHERE: Friendship Park, Little Lake Road and School, Mendocino, CA 95460
Sunday, June 20, 2021 – 1-5 PM
Father's Day BBQ – Celebrate Father's Day at an outdoor, family-friendly event with live music from the Mixed Nuts. Delicious food, snacks for kids,beer and wine bar, and plenty of space for kids to run around. Free admission; $25 meal ticket, $2 raffle ticket. More info.: casparevents@gmail.com.
WHERE: Caspar Community Center, 15051 Caspar Road, Caspar, CA 95420
TEL: 707/964-4997
Saturday, June 26 – 10 AM – 4 PM
Quilt Show – View the dozens of quilts hung on the fence surrounding the Veterans' Memorial building. Organized by the Ocean Wave Quilters, the "On the Fence" quilt show offers quilts for sale, quilt demos, and raffle tickets for two quilts. Winning tickets will be drawn on June 26 at 4 PM. Free admission; donations appreciated. Show proceeds will be shared jointly by The Ocean Wave Quilters and Soroptimist International of Noyo Sunrise to support both clubs' community projects.
WHERE: Bainbridge Park, 418 East Laurel Street (corner with Harrison Street), Fort Bragg, CA 95437
Sunday, June 27
9-11 AM: 4th Sunday Community Center Breakfast – Enjoy a delicious breakfast at the Caspar Community Center. Dalen Anderson will act as chef. If you'd like to help, contact volunteer@casparcommons.org.
WHERE: Caspar Community Center, 15051 Caspar Road, Caspar, CA 95420
10 AM – 1 PM: Mendocino Hospital 50th Anniversary Party – Join an outdoor celebration organized by Adventist Health Mendocino Coast and the Mendocino Coast Healthcare District to celebrate Mendocino hospital's 50th anniversary. CDC protocols will be followed. Bring friends and family to the party and enjoy food, live music, fun activities, historical journey displays, and giveaways. Free.
WHERE: Mendocino Coast District Hospital 700 River Drive, Fort Bragg, CA 95437
Monday-Wednesday, June 28-30, 2021
Mendocino Circus Camp 2021 – Children ages 7-15 years of age will learn and enjoy fun, physical activities in a colorful big top and open-air environment in Flynn Creek Circus's Big Top workshops. With the guidance of professional circus staff, students will train in aerial arts, tight wire, pole, and acrobatics while maintaining comprehensive safety protocols. 2 sessions offered:
1) June 28, 29, and 30 9 AM – 12:30 PM daily, with recital on June 30 11:30 AM – 12:30 PM. Cost: $300 + $15 reserved recital seating.
2) June 28, 29, and 30 1:30-5 PM, with recital on June 30 4-5 PM. Cost: $300 + $15 reserved recital seating.
Limited enrollment; children will be placed by age, in small rotation groups. More info.: circus@flynncreekcircus.com.
WHERE: Friendship Park, 998 School Street, Mendocino, CA 95460
TEL: 707/684-9389
---
Are you planning to participate in any of the June 2021 Mendocino Coast events? Or want to suggest one that's not yet on our list? Feel free to comment below and don't forget to book your stay with us.