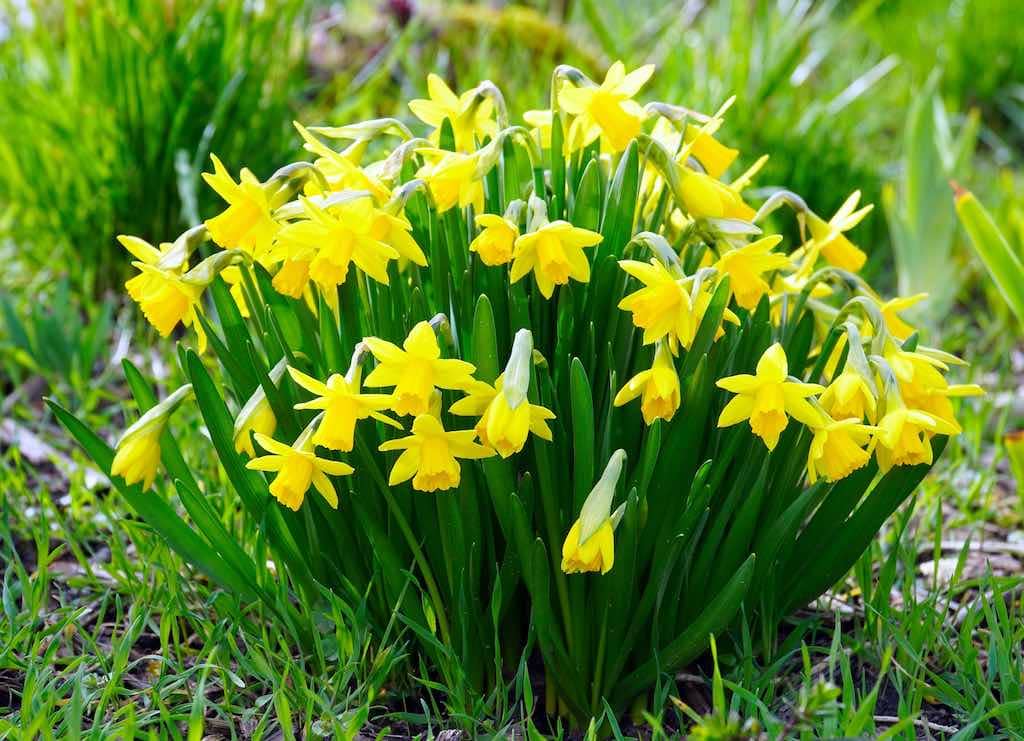 March 2021 Mendocino Coast Events
Daffodils and other spring flowers are dotting gardens all over the Mendocino Coast. Many local restaurants offer outside dining and take-out while respecting Mendocino County Health orders for COVID-19 mask-wearing and physical distancing. As always, we recommend the "mental health" benefits we can all get from breathing the fresh air and looking at the beautiful oceanscapes and landscapes on the Mendocino Coast.
All March
Nature education programs – Plan your whale-watching excursion with the education programs available online from the Mendocino Area Parks Association (MendoParks). Activity kids available for kids, tweens, and teens as well as adults. Each kit includes educational activities, health and wellness tips, park activity key, and games.
Dorr Bothwell and the African Sketchbook – The Mendocino Art Center presents an online fundraising exhibition of original works by Mendocino heritage artist Dorr Bothwell, inspired by her African travels in 1966 and 1967. You can also see her "African Sketchbook" with art works she created during a stay of several months in Nigeria and her subsequent trip crossing the Sahara to Tunisia. For this limited time, all Dorr Bothwell artwork is priced 10% off, with all of the proceeds benefiting the Mendocino Art Center.
Sticks and Stones – The Partners Online Gallery is hosting Sticks and Stones, an exhibit of art works created with natural materials (such as bark, coffee, feathers, oak galls, seeds, sticks, turmeric powder, and wasp nest). The gallery is open 24 hours every day.
Saturday-Sunday, March 6-21, 2021 – all day
Scavenger Hunt – Noyo Center for Marine Science Center's Scavenger Hunt FUNdraiser offers you the opportunity to explore nature while learning more about the magnificent Mendocino coast, gray whales, migration, citizen science, and all they do at the Noyo Center. Fun for all ages plus cash and gift prizes. Cost: individuals $25; teams $100; students $10, school classroom for free. Proceeds will benefit the Noyo Center for Marine Science. Please adhere to the current Mendocino County Health order for the safety of all participants (i.e., masks and social distancing). If you have any questions, email info@noyocenter.org or call 707/733-NOYO.
Saturday, March 13, 2021 – 1-4 PM
Corned beef dinner – Celebrate Saint Patrick's day with a special take-out dinner from Our Lady of Good Counsel Catholic Church in Fort Bragg. Place your order for corned beef with roasted vegetables, mustard sauce on the side, and a Guinness brownie for dessert. Suggested price per dinner: $25. Orders can be picked up at the parish hall 1-4 PM. To order your dinner, call Julia at 707/357-1287 or the Parish office at 707/964-0229 or email olgcinfb@gmail.com.
Monday, March 15, 2021 – 7 PM
Environmental program – The Mendocino Coast Audubon Society will celebrate Mendocino Environmental Partners' 22nd Annual Virtual Environmental Partners Award Ceremony. There will also be an educational program from Terra Fuller, Senior Specialist Environmental Scientist, California State Parks Sonoma-Mendocino DistrictFor more information, please contact MendoParks at elizabeth@mendoparks.org.
Saturday, March 27, 2021 – 6-7:30 PM
Concert – Enjoy a whale-filled online evening of trivia and whale talks along with a solo concert by Steven Bates. Whale Gray Success Story tickets are $20. Proceeds provide support for educational activities, park improvements, and visitor center services at State Parks throughout Mendocino County through the Mendocino Area Parks Association, a 501c3 nonprofit organization.
---
Are you planning to participate in any of these events? Or want to suggest one that's not yet on our list? Feel free to comment below and don't forget to book your stay with us.