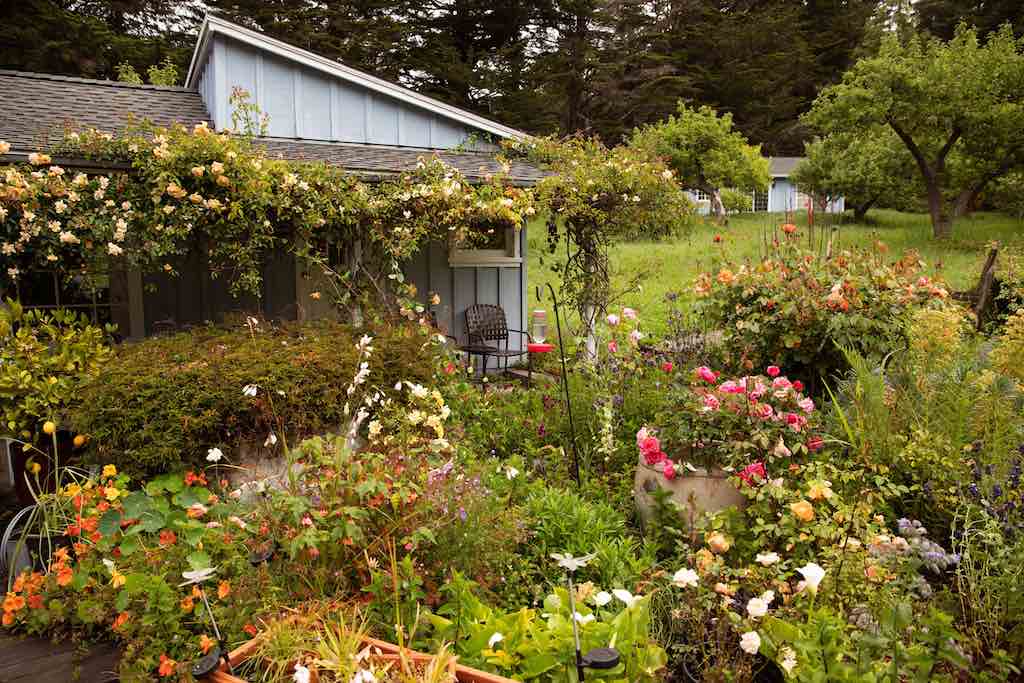 Our guests' welfare and happiness is very important to us. At Hummingbird Haven of Mendocino, we offer our guests a wide variety of amenities to fulfill their needs and preferences.
Outside
EV charger
Flower garden
Fruit-tree orchard
Lush meadow
Separate entrance to private suite
Street parking
Inside
Central heating and two space heaters
Electric fireplace
Electric water heater
First-aid kit
Wifi
Sitting Area
Comfortable armchairs
First-aid kit
Sewing kit
TV with Netflix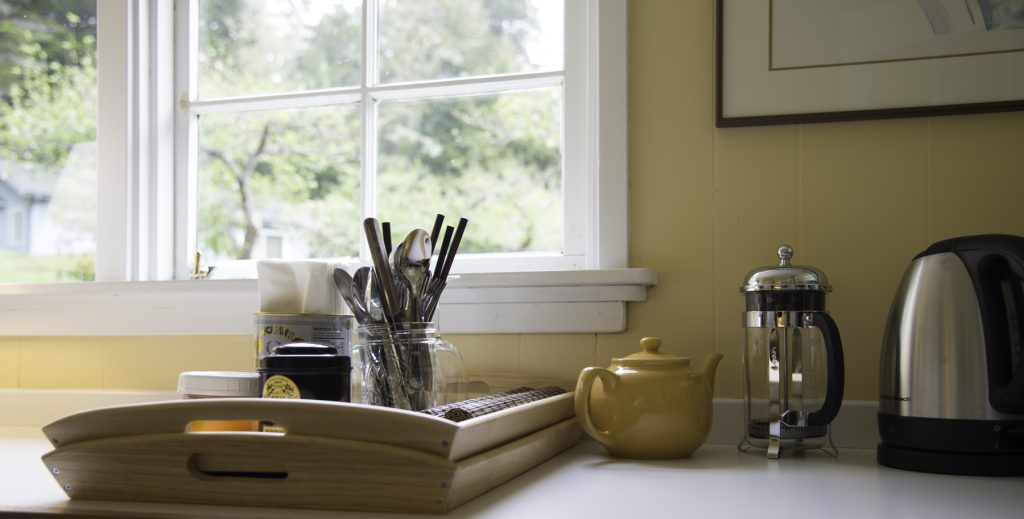 Dining Area
Dishes
French press (for coffee)
Microwave
Refrigerator (under the counter)
Silverware
Teapot
Toaster oven
Work Space
Laptop-friendly counters
Two comfortable work chairs
Bedroom
Bed sheets
Blankets
Comforter
Luggage racks
Pillows
Bathroom
Shampoo
Soap (unscented)
Toilet paper
Towels
Various toiletries
Dressing Area
Clothes hangers
Hair dryer
Iron
Small ironing board
Breakfast
Our guests can select from the following breakfast choices:
Bread – delicious, whole-grain, locally baked
Butter
Coffee – organic regular or decaffeinated ground coffee
Cream – half and half
Granola – freshly made
Fruit or fruit juice – organic
Jam – locally made
Milk – cow milk or alternative
Tea – 25 different kinds
Vegan options – can customize your menu
Yogurt – Greek or plain
Extras
Beach towels
Luggage drop-off allowed – for our guests' convenience when you request early arrival
Umbrellas
Please let us know if you'd like an amenity not listed above, and we'll do our best to accommodate your needs and preferences.
---
Come as Our Honored Guest
Ready to book your stay? If you'd like more information, please don't hesitate to contact us.